PURSUE A SUCCESSFUL & GRATIFYING CAREER
We are recognized as a customer-oriented home furnishings retailer with reliable service, good quality and value in everything we provide.

As we continue to grow, Havertys is actively seeking motivated individuals who wish to pursue a successful and gratifying career in the retail furniture industry. In no time at all, you can be on your way to a career that offers competitive pay and an exciting work experience every day.

At Havertys, we see strength in America's many faces, cultures and colors. Each person offers a unique point of view. Each person presents a fresh perspective. We are unified by our differences - customers and associates. Diversity is the character of our nation and our company.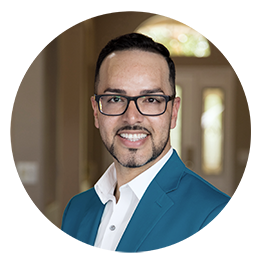 Rodney Nieves | H Designer
"Havertys provides ongoing product and sales training, great benefits & income potential."
Who we are
At Havertys we understand our customer's dream of having a warm and inviting home - not just a house. We offer the highest quality furniture, a vast array of styles, and excellent value so that their vision can easily become a reality.

Discover thousands of products through our website, then see and feel those products for yourself at one of over 120 Havertys locations across 16 states. You'll find that our friendly, professional sales associates go out of their way to make you feel welcome and comfortable in our stores.
Our proud tradition
It's astonishing to think of all that's changed since 1885, when J.J. Haverty founded Haverty Furniture Company in downtown Atlanta. Through the early years, as we spread to Missouri, Tennessee, Arkansas and beyond, sales collectors were making their rounds by horse and buggy.

As a company, we've changed dramatically over the years. As of 1929, we've been a publicly traded company, and today we have over 120 stores in 16 states, serving millions of loyal customers.

In fact, the only thing more remarkable than all the things that have changed since the beginning is all the things that haven't - our friendly service, affordable prices, and high quality furniture.

Learn More